Veterinary Technician/Nurse – Essential Veterinary Skills Medical Technician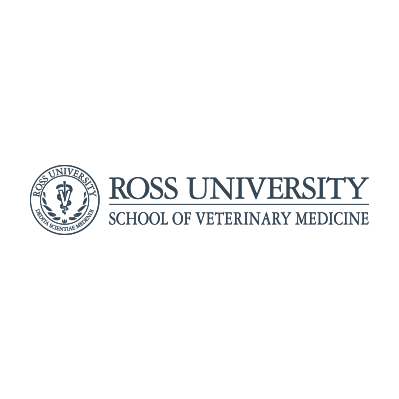 Veterinary Technician/Nurse – Essential Veterinary Skills Medical Technician
Company Description
Ross University School of Veterinary Medicine (RUSVM) offers a unique program of training on the island of St. Kitts in the Caribbean. A cutting-edge curriculum, with innovative use of technologies and simulations, provides the best possible training for tomorrow's veterinarians. Students benefit from seven semesters of integrated preclinical and clinical studies at our St Kitts campus, and one year of clinical training at our affiliate veterinary teaching hospitals in the United States, Canada, Europe and Australia.

Our ongoing research focuses on key issues strategically relevant to One Health in tropical and developing countries and includes zoonotic diseases, food safety and security, environmental health, and conservation medicine. We prioritize recruitment of talented faculty and are now seeking a key new member of our team to join us as we develop new programs to best prepare our graduates to face the global opportunities and challenges of veterinary medicine in the 21st century.
Job Description
Administrative responsibilities include organization of lab materials, ordering of supplies, restocking consumable supplies, assisting in course budget preparation, and use of exam software and Microsoft platforms for course duties such as scheduling and student attendance. Lab responsibilities would include assisting with training of students in large animal medical labs such as transtracheal wash, abdominocentesis and equine bandaging, as well as working in model-based skills labs, and assessments of student performance in those labs. In this function the technician would report directly to the Lead Essential Veterinary Skills Technician. Completes other duties as assigned.
Qualifications
Highly skilled individual with teaching interest and experience sought to participate in large animal department as a technician and assisting with veterinary student training.
Communication skills are necessary in order to effectively perform this job as information is relayed on a daily basis to colleagues, veterinary students, and on-call clinicians.
Preferred large animal or equine clinical experience in:

Assisting in medical procedures.
 Providing technical medical tests such as trans-tracheal wash, bronchoscopy, endoscopy, abdominal tap, etc.
Supervising and train students and veterinary technicians and animal caretaker personnel.
Stocking and maintaining medicines and supplies.
Administering treatment.
Observing and recording animal behavior.
Directing humane care and feeding of large animals.
Taking blood, dispensing and giving medications.
Calculating medication treatment dosages.
QUALIFICATIONS: 
2 year Veterinary Technician certification required or Bachelor's degree preferred from an accredited veterinary technology program.
Registered or Certified Veterinary Technician required.
Minimum of 2 years' experience in a clinical setting.
Candidate must be willing to relocate to the Caribbean island of St Kitts. 
#LI-AW
Additional Information
We are proud to be an EEO employer M/F/D/V. At Adtalem, we welcome everyone and have a strong commitment towards diversity and inclusion. We encourage our Colleagues to be their true authentic selves and support laws that prohibit discrimination everywhere we do business. We also maintain a drug-free workplace.