Pediatrics Clinical Faculty (part-time)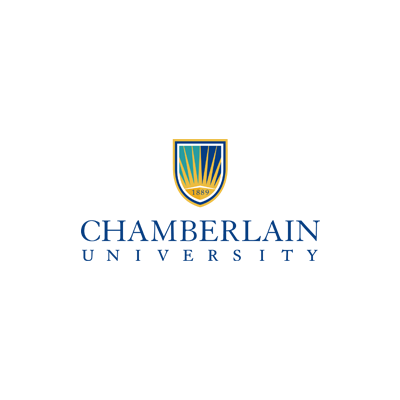 Pediatrics Clinical Faculty (part-time)
Company Description
Chamberlain University has a 130-year history and the mission to educate, empower, and embolden diverse healthcare professionals who advance the health of people, families, communities, and nations. We're 99,000 strong, with 31,000 students and 68,000 alumni armed with the skills, passion, and determination to make a difference in today's complex healthcare environment. By living Chamberlain Care®, we've built a culture in which colleagues and students thrive and we graduate extraordinary healthcare professionals who transform the health of people worldwide.

Our regionally accredited University is comprised of the College of Nursing and the College of Health Professions. Our College of Nursing offers a Bachelor of Science in Nursing (BSN) degree program at 23 campuses and online post-licensure degree programs and certificates including RN to BSN, RN to MSN, a Master of Science in Nursing (MSN) with six Specialty Tracks, and a Doctor of Nursing Practice (DNP). Our College of Health Professions offers online options with a Master of Public Health degree, Public Health Certificate programs, and a Master of Social Work degree. Learn more about Chamberlain University, part of Adtalem Global Education, at www.chamberlain.edu.
Job Description
Chamberlain College of Nursing has immediate need for qualified Adult Health/ Medical-Surgical Clinical Faculty (part-time) to teach in our BSN Columbus campus program. Teaching opportunities are available throughout the region.
Chamberlain College of Nursing clinical educators experience the powerful satisfaction that comes from helping educate, empower and embolden students and advance the health of people, families, and communities as we face new challenges ahead together.
Pediatric Nursing course overview: Family-Centered care of children is the focus of this course, exploring issues of normal childcare as well as health alterations of children from infancy through adolescence. Students participate as members of the multidisciplinary health team to provide health promotion, illness prevention, health restoration and maintenance and rehabilitative care to children and families
Clinical teaching is typically scheduled for at least one weekday, weeknight, or weekend (multiple schedule options may be available) for an 8-week session at a clinical partner site.  Chamberlain students experience practice settings that include large and small hospitals, long-term care facilities, community and public-health agencies, faith-based service organizations, independent practices, ambulatory care centers, public health agencies, military services (Army, Navy, and Air Force), VA Medical Centers, schools, home health environments…anywhere healthcare is delivered.
In this role, the clinical instructor:
Implements the College's philosophy, curriculum, program outcomes, and course objectives through clinical teaching and service to the College, community, health system and profession
Assumes responsibility for all autonomous aspects of individual teaching assignments
Plans clinical experiences for and provides direct supervision and evaluation of nursing students delivering nursing care to an individual or group of individuals
Evaluates and provides documented feedback to student on level of performance based on course objectives
Is available for remediation of students as required or needed
Orients and maintains current knowledge related to agency/clinical policies, procedures, and expectations with the assistance of the agency/clinical personnel
Develops and posts written clinical assignments consistent with student's knowledge base, skill competency and individual learning needs
Grades homework, quizzes, tests, lab assignments, clinical paperwork and other written work in a timely manner
May teach didactic course content under supervision of course coordinator
Keeps course coordinator informed of all student and agency issues and concerns
Reports to the dean or assistant dean: a course coordinator will also provide direct oversight
Qualifications
You are encouraged to explore this opportunity if you have:
A master's or doctoral degree in Nursing from a regionally accredited college or university
An unencumbered professional nursing license in Ohio
At least two years professional experience within last five years in the area of instruction as a registered nurse
Proof of COVID-19 vaccination may be required to teach at certain clinical partner sites
Teaching or precepting experience is preferred but not required
Have genuine passion for nursing, education, and lifelong learning
Have exceptional subject matter expertise with excellent written and verbal communication skills
Are eager to serve students and colleagues with passion, respect and care
Operate with a sense of responsibility and purpose with the desire to enrich colleagues, students and the broader community

As an organization dedicated to educating the healthcare leaders of tomorrow and empowering members to make inspiring contributions to our global community, we know that it is our responsibility to lead by example and continue minimizing the risks of spreading COVID-19.   Employment at Adtalem and/or its subsidiaries requires compliance with the organization's Mandatory COVID-19 Vaccination Policy, to the extent permitted by the laws of your country, province/state, and/or local area.  All employees in areas of the world that permit mandatory COVID-19 vaccination are required to be fully vaccinated within 60 days of their date of hire unless they receive an exemption from Adtalem's HR Coaching Resource Center because of issues such as access or an approved medical or religious accommodation
Thank you for applying for this outstanding opportunity today!
Additional Information
Chamberlain Visiting Professor Position - Campus:
In support of the pay transparency laws enacted across the country, the expected compensation rate for this position is between $560 per assignment to $7,245 per assignment, depending on the credit hour assigned to the course.
Actual pay may be adjusted based on job-related factors permitted by law, such as type of course taught; experience and training; geographic location; licensure and certifications; market factors; departmental budgets; and responsibility. Our Talent Acquisition Team will be happy to answer any questions you may have, and we look forward to learning more about your salary requirements.
We are proud to be an EEO employer M/F/D/V. At Adtalem, we welcome everyone and have a strong commitment towards diversity and inclusion. We encourage our Colleagues to be their true authentic selves and support laws that prohibit discrimination everywhere we do business. We also maintain a drug-free workplace.