Campus Program Director, Nursing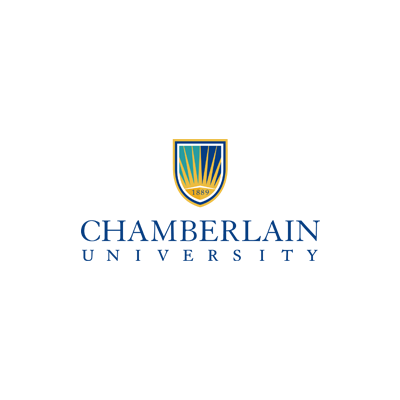 Campus Program Director, Nursing
Company Description
Chamberlain University has a 130-year history and the mission to educate, empower, and embolden diverse healthcare professionals who advance the health of people, families, communities, and nations. We're 99,000 strong, with 31,000 students and 68,000 alumni armed with the skills, passion, and determination to make a difference in today's complex healthcare environment. By living Chamberlain Care®, we've built a culture in which colleagues and students thrive and we graduate extraordinary healthcare professionals who transform the health of people worldwide.
Our regionally accredited University is comprised of the College of Nursing and the College of Health Professions. Our College of Nursing offers a Bachelor of Science in Nursing (BSN) degree program at 23 campuses and online post-licensure degree programs and certificates including RN to BSN, RN to MSN, a Master of Science in Nursing (MSN) with six Specialty Tracks, and a Doctor of Nursing Practice (DNP). Our College of Health Professions offers online options with a Master of Public Health degree, Public Health Certificate programs, and a Master of Social Work degree. Learn more about Chamberlain University, part of Adtalem Global Education, at www.chamberlain.edu.
Job Description
The Director, Campus Programs provides leadership and overall direction to a campus in specified markets and for meeting growth and profitability goals through the proper management of the college's resources.
Reports to the Alliance Campus President
Responsible for the overall performance, condition, and viability of the campus.
Develops and implements short-term and long-term strategic plans for campus growth that is consistent with the mission, vision and values of Chamberlain College of Nursing.
Establishes and maintains the organizational structure as provided by the college
Provides sound business, managerial, operational and financial guidance to subordinates in the conduct of their duties
Ensures compliance with all regulatory and statutory regulations; amends existing policies/procedures as needed. This may include being identified and approved by the state board of nursing as the point of contact or program director on location. Acts as liaison between local, state agency and national college teams specific to compliance and regulatory
Is an active member of an assigned alliance to foster success of alliance model.
Supports alliance admission committee and resources for new student enrollments.
Student Success and Retention: effective management of the academic programs, provides accountable partnership in support of activities and resources fostering student success throughout their academic journey.
Financial Administration: develops and implements adequate measures to meet the fiscal needs of the campus, to conserve its assets and to maintain an effective system of budgeting control. Provides effective financial management in areas such as purchasing, accounts payable, accounts receivable, revenue support and workforce management.
Human Capital Development: recruits, develops and retains excellent faculty and staff. Manage successions and develop staff for growth opportunities throughout the organization. Facilitate effective communication to reinforce teamwork and information sharing.
Ensures that faculty and academic management are hired with the appropriate credentials, knowledge, skill, and experience to meet the needs of the academic program in compliance with all regulatory and accreditation requirements. Ensures accurate records are maintained reflecting credentialing compliance.
Ensures quality of instruction through data analysis and observations on how effectively programs are meeting established objectives, collaborates with national academics for solid student support plans for academic, course and programmatic outcomes.
Completes other duties as assigned.
#IND1
#LI-Onsite
Qualifications
Masters degree in nursing required.
Doctorate preferred.
Current unencumbered licensure as a registered nurse or a multi-state licensure privilege to practice nursing in the Commonwealth/State.
Preferably has 5 years of experience in the practice of nursing as a registered nurse, 2 of which have been as a faculty member in a nursing education program and/or higher education administration
Experience in educational administration especially in pre-licensure nursing preferred.
Experience with Web-based educational programs desirable.
Excellent interpersonal skills. 
Evident leadership, management and organizational skills. 
High level oral and written communication skills. 
Ability to work with minimal supervision.
Requires high level of initiative, sound judgment, and problem-solving skills. 

Additional Information
In support of the pay transparency laws enacted across the country, the expected salary range for this position is between $77,996.84 and $140,851.54. Actual pay will be adjusted based on job-related factors permitted by law, such as experience and training; geographic location; licensure and certifications; market factors; departmental budgets; and responsibility. Our Talent Acquisition Team will be happy to answer any questions you may have, and we look forward to learning more about your salary requirements. The position qualifies for the below benefits.

Adtalem offers a robust suite of benefits including:
Health, dental, vision, life and disability insurance
401k Retirement Program + 6% employer match
Participation in Adtalem's Flexible Time Off (FTO) Policy
12 Paid Holidays

For more information related to our benefits please visit: https://careers.adtalem.com/benefits.

You are also eligible to participate in an annual incentive program, subject to the rules governing the program, whereby an award, if any, depends on various factors, including, without limitation, individual and organizational performance.
We are proud to be an EEO employer M/F/D/V. At Adtalem, we welcome everyone and have a strong commitment towards diversity and inclusion. We encourage our Colleagues to be their true authentic selves and support laws that prohibit discrimination everywhere we do business. We also maintain a drug-free workplace.