Coordinator, Campus Operations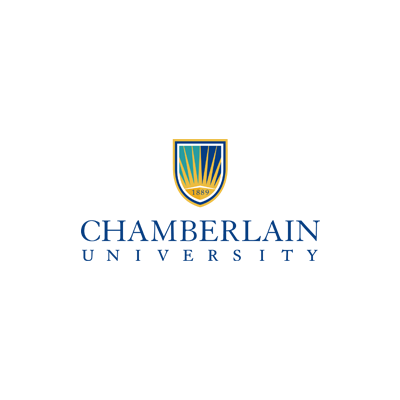 Coordinator, Campus Operations
Company Description
Chamberlain University has a 130-year history and the mission to educate, empower, and embolden diverse healthcare professionals who advance the health of people, families, communities, and nations. We're 99,000 strong, with 31,000 students and 68,000 alumni armed with the skills, passion, and determination to make a difference in today's complex healthcare environment. By living Chamberlain Care®, we've built a culture in which colleagues and students thrive and we graduate extraordinary healthcare professionals who transform the health of people worldwide.
Our regionally accredited University is comprised of the College of Nursing and the College of Health Professions. Our College of Nursing offers a Bachelor of Science in Nursing (BSN) degree program at 23 campuses and online post-licensure degree programs and certificates including RN to BSN, RN to MSN, a Master of Science in Nursing (MSN) with six Specialty Tracks, and a Doctor of Nursing Practice (DNP). Our College of Health Professions offers online options with a Master of Public Health degree, Public Health Certificate programs, and a Master of Social Work degree. Learn more about Chamberlain University, part of Adtalem Global Education, at www.chamberlain.edu.
Job Description
The Campus Operations Coordinator is responsible for the administrative support of all operational components of a campus to help advance campus business and student experience goals. The COC has a wide range of clerical and office duties, as well as general oversite of work. The COC reports directly to the Campus President, with a strong dotted line to the Alliance Director of Campus Operations.
Assist with the management of daily operational activities.
Act as point-of-contact for facility management, including relationships with landlords, co-located businesses and facilities vendors.
Serve as the campus Incident Coordinator (IC), including the responsibility of emergency preparedness, management of SIREN alert system and business continuity planning.
Coordinate and support on-campus events.
Support regulatory compliance in operations.
Provide administrative support, including typing correspondence, memos and reports.
Review records and reports to ensure accuracy, completeness and timeliness.
Research and develop resources that create timely and efficient workflow.
Maximize office productivity through proficient use of appropriate software applications.
Identify administrative needs and develop appropriate solutions or recommendations.
Answer inquiries, use discretion when handling difficult calls and route calls to appropriate individuals.
Maintain calendar(s) for the supervisor and/or department.
Maintain contact with customers and outside vendors
Complete other projects and duties as assigned.
Qualifications
High school diploma or equivalent required.
Three to five years of previous experience in office management with preferred experience in operations.
Proficient in Microsoft Office Suite (Outlook, Word, Excel, PowerPoint).
Problem-solving, analytical skills and the ability to balance multiple tasks simultaneously.
Strong organizational, interpersonal and communication skills.
Attention to detail and mental concentration.
Ability to occasionally lift and carry or otherwise move up to 25 pounds. 
Additional Information
In support of the pay transparency laws enacted across the country, the expected salary range for this position is between $16.65 and $27.36 per hour. Actual pay will be adjusted based on job-related factors permitted by law, such as experience and training; geographic location; licensure and certifications; market factors; departmental budgets; and responsibility. Our Talent Acquisition Team will be happy to answer any questions you may have, and we look forward to learning more about your salary requirements. The position qualifies for the below benefits.

Adtalem offers a robust suite of benefits including:
Health, dental, vision, life and disability insurance
401k Retirement Program + 6% employer match
15 Days of Paid Vacation Days each Calendar Year
12 Paid Holidays + 2 floating holidays

For more information related to our benefits please visit: https://careers.adtalem.com/benefits

 
We are proud to be an EEO employer M/F/D/V. At Adtalem, we welcome everyone and have a strong commitment towards diversity and inclusion. We encourage our Colleagues to be their true authentic selves and support laws that prohibit discrimination everywhere we do business. We also maintain a drug-free workplace.