Clinical Coordination Specialist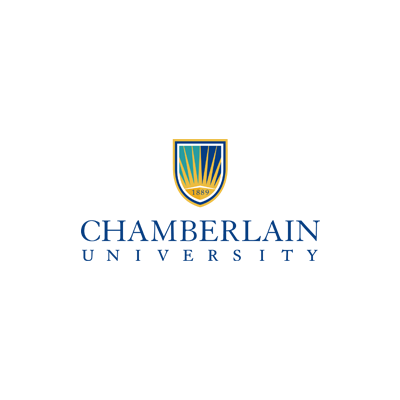 Clinical Coordination Specialist
Company Description
Chamberlain University has a 130-year history and the mission to educate, empower, and embolden diverse healthcare professionals who advance the health of people, families, communities, and nations. We're 99,000 strong, with 31,000 students and 68,000 alumni armed with the skills, passion, and determination to make a difference in today's complex healthcare environment. By living Chamberlain Care®, we've built a culture in which colleagues and students thrive and we graduate extraordinary healthcare professionals who transform the health of people worldwide.
Our regionally accredited University is comprised of the College of Nursing and the College of Health Professions. Our College of Nursing offers a Bachelor of Science in Nursing (BSN) degree program at 23 campuses and online post-licensure degree programs and certificates including RN to BSN, RN to MSN, a Master of Science in Nursing (MSN) with six Specialty Tracks, and a Doctor of Nursing Practice (DNP). Our College of Health Professions offers online options with a Master of Public Health degree, Public Health Certificate programs, and a Master of Social Work degree. Learn more about Chamberlain University, part of Adtalem Global Education, at www.chamberlain.edu.
Job Description
At Chamberlain University, we believe if we take extraordinary care of our students, we will graduate extraordinary nurses who can have a significant and positive impact on healthcare around the world. This is the concept of Chamberlain Care™.

A nursing student's clinical experience is an extremely important piece of their education that helps build not only nursing skills but confidence in the clinical setting. The Clinical Coordination Specialist role supports our students with the utmost Chamberlain Care by coordinating all student clinical experiences and by assisting deans, assistant deans, program/course coordinators and faculty in identifying clinical partners to successfully complete evidence­-based learning opportunities. In addition, the Clinical Coordination Specialists embody the mission and philosophy of Chamberlain and represent the college to clinical agencies, students and the community through clinical scheduling and managing and maintaining stakeholder relationships. Reporting to the designated campus leader (with a dotted-line report to the Sr. Clinical Development Specialist), this individual must be a highly motivated team player who desires to share creative solutions, best practices and able to work in a matrix environment.
• In collaboration with campus colleagues and leaders, researches, manages relationships with hospitals, skilled nursing facilities, and other clinical agency sites for nursing students to complete clinical rotations and for Chamberlain University to evaluate the experience and site.
• Provides oversight for clinical affiliation agreements by attaining contract signatures for affiliation agreements. Provides assistance in developing, renewing, and/or terminating contracts between Chamberlain University and the clinical site
• Manages relationships with existing clinical agency partners to ensure student and clinical site satisfaction as well as successful clinical experiences for nursing students.
• Serves as first point of contact for clinical faculty, students and clinical partner regarding clinical experiences and escalates to campus leadership as applicable. Identifies and reports any concerns related to clinical experiences to campus and national teams.
• Coordinates and attends healthcare-¬related events including the Clinical Partner Summit, consortium meetings and other related activities at the direction of campus and national leaders.
• Maintains innovative partnerships with healthcare facility educators and leadership to ensure a strong working relationship and increase clinical inventory when needed
• Maintains knowledge and understanding of Chamberlain University's curriculum and programs and clearly articulate to stakeholders.
• Participates in academic planning and scheduling for students by monitoring current inventory and securing adequate clinical placement inventory.
• Completes work in a timely manner, including preparing, documenting, and tracking clinical assignments. Completes data entry into Chamberlain's systems of record in real time to ensure accurate reporting of clinical inventory at the national level.
• Extracts data from campus-based and partner-specific CRM systems for stakeholders
• Monitors and manages Chamberlain University's compliance and partner-specific requirements 
• Ensures completion of annual clinical site evaluations.
• Supports student journey through consistent, timely and proactive communication to all key stakeholders.
Qualifications
• Bachelor's degree preferred or an equivalent combination of education and experience.
• Minimum 3 years of successful demonstration of business development and/or relationship management experience.
• Problem-solving and critical thinking skills.
• Excellent organizational skills, attention to detail and the ability to multitask.
• Excellent interpersonal, presentation, communication and Microsoft Office Suite skills.
• Preferred knowledge of or experience working in healthcare field.
• Self-starter and able to complete tasks efficiently and independently.
Additional Information
In support of the pay transparency laws enacted across the country, the expected salary range for this position is between $37,761.23 and $68,341.37. Actual pay will be adjusted based on job-related factors permitted by law, such as experience and training; geographic location; licensure and certifications; market factors; departmental budgets; and responsibility. Our Talent Acquisition Team will be happy to answer any questions you may have, and we look forward to learning more about your salary requirements. The position qualifies for the below benefits.

Adtalem offers a robust suite of benefits including:
Health, dental, vision, life and disability insurance
401k Retirement Program + 6% employer match
Participation in Adtalem's Flexible Time Off (FTO) Policy
12 Paid Holidays

For more information related to our benefits please visit: https://careers.adtalem.com/benefits
We are proud to be an EEO employer M/F/D/V. At Adtalem, we welcome everyone and have a strong commitment towards diversity and inclusion. We encourage our Colleagues to be their true authentic selves and support laws that prohibit discrimination everywhere we do business. We also maintain a drug-free workplace.