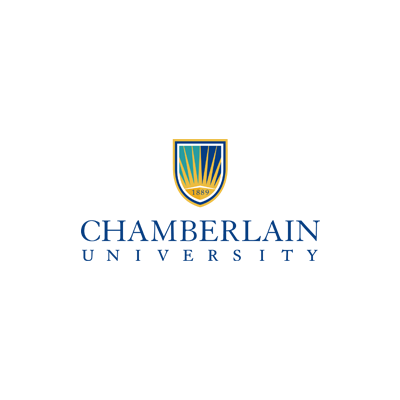 Associate Dean, Faculty
Company Description
Chamberlain University has a 130-year history and the mission to educate, empower, and embolden diverse healthcare professionals who advance the health of people, families, communities, and nations. We're 99,000 strong, with 31,000 students and 68,000 alumni armed with the skills, passion, and determination to make a difference in today's complex healthcare environment. By living Chamberlain Care®, we've built a culture in which colleagues and students thrive and we graduate extraordinary healthcare professionals who transform the health of people worldwide.

Our regionally accredited University is comprised of the College of Nursing and the College of Health Professions. Our College of Nursing offers a Bachelor of Science in Nursing (BSN) degree program at 23 campuses and online post-licensure degree programs and certificates including RN to BSN, RN to MSN, a Master of Science in Nursing (MSN) with six Specialty Tracks, and a Doctor of Nursing Practice (DNP). Our College of Health Professions offers online options with a Master of Public Health degree, Public Health Certificate programs, and a Master of Social Work degree. Learn more about Chamberlain University, part of Adtalem Global Education, at www.chamberlain.edu.
Job Description
Chamberlain College of Nursing is committed to providing quality and accessible nursing education. Most nursing schools incorporate tools for building nurse-patient relationships into their curricula, but Chamberlain has gone a step further and made care of students a part of the educational culture. Chamberlain believes that extraordinary care of nursing students is more likely to lead to extraordinary patient and family care.
If you share in this belief and model behaviors of care, respect and professionalism, creating a culture that fosters collaboration, cooperation and respect among all, the position of Associate Dean of Nursing Faculty might be right for you. The Associate Dean provides leadership for all campus level faculty to ensure curricula are current and consistently delivered in an environment and manner that achieves superior student outcomes while ensuring the concept of Chamberlain Care™. 
Participate in the recruitment, selection and on-boarding of qualified faculty and staff and monitor and evaluate their ongoing performance.
Ensure learning experiences align with the BSN curriculum and collaborate with national team to support implementation.
Collaborate with national academic committees to ensure that appropriate goals and projects are implemented.
Create plans for student success in all learning areas, including student retention, graduation rates and NCLEX pass rates.
Focus on student satisfaction and work collaboratively with the local and national partners to achieve superior student outcomes.
Ensure that course resources and course assessment data are evaluated each session and provide recommendations to improve campus student success plans.
Support faculty with timely and effective implementation of changes that address evolving needs of students and ensure delivery of course and/or program outcomes.
Ensure faculty are oriented and accountable to teaching and learning best practices through regular evaluation/feedback.
Serve as a faculty and staff mentor in areas of academic excellence, customer service, collaboration with local and national partners, communication and professionalism.
Create and monitor a well-defined process for campus faculty participation expectations in national course advisory councils, ensuring that the faculty are providing feedback and making curriculum delivery decisions.
Solicit recommendations from faculty and staff for academic budget. Collaborate with campus leadership and national partners to prepare capital requests for learning areas as necessary.
Support faculty and clinical coordination teams for clinical placement of nursing students to meet program objectives.
Ensure regular meetings of the faculty and comprehensive academic team to facilitate communication and faculty participation in planning, implementing and evaluating the curriculum.
Assign faculty and academic team workloads.
Support national academic team in consistent execution of core CAS programs and developing local programing (when necessary) to support student success.
Collaborate with national library staff for management of local holdings.
Monitor and analyze student academic success data to identify recommendations to improve delivery of curriculum and engage student success interventions.
Responsible for teaching up to three courses per year.
Complete other duties as assigned.
Qualifications
Master's degree in nursing, Doctorate degree in nursing or credit toward doctorate degree preferred.
Unencumbered Professional nursing license.
Minimum of two years' experience in nursing education at the Bachelor level or above.
Development/participation in simulation/clinical experiences required.
Three to five years in acute patient care/trauma/emergency and/or medical-surgical environments considered a plus.
Above average competency in Microsoft Suite of products.
Previous leadership experience with the ability to lead, direct and advise faculty.
Strong interpersonal and conflict resolution skills.
Demonstrated strong organizational and time management skills.
Strong customer service orientation with the ability to interact with all levels: students, faculty and staff.
Additional Information
In support of the pay transparency laws enacted across the country, the expected salary range for this position is between $68,637.22 and $124,230.14. Actual pay will be adjusted based on job-related factors permitted by law, such as experience and training; geographic location; licensure and certifications; market factors; departmental budgets; and responsibility. Our Talent Acquisition Team will be happy to answer any questions you may have, and we look forward to learning more about your salary requirements. The position qualifies for the below benefits.

Adtalem offers a robust suite of benefits including:
Health, dental, vision, life and disability insurance
401k Retirement Program + 6% employer match
Participation in Adtalem's Flexible Time Off (FTO) Policy
12 Paid Holidays

For more information related to our benefits please visit: https://careers.adtalem.com/benefits.
 
We are proud to be an EEO employer M/F/D/V. At Adtalem, we welcome everyone and have a strong commitment towards diversity and inclusion. We encourage our Colleagues to be their true authentic selves and support laws that prohibit discrimination everywhere we do business. We also maintain a drug-free workplace.