Nursing Faculty - New Orleans LA Campus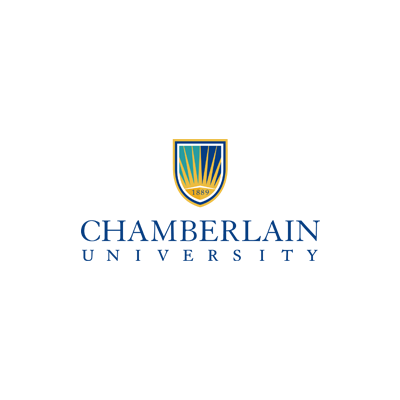 Nursing Faculty - New Orleans LA Campus
Company Description
Chamberlain University has a 130-year history and the mission to educate, empower, and embolden diverse healthcare professionals who advance the health of people, families, communities, and nations. We're 99,000 strong, with 31,000 students and 68,000 alumni armed with the skills, passion, and determination to make a difference in today's complex healthcare environment. By living Chamberlain Care®, we've built a culture in which colleagues and students thrive and we graduate extraordinary healthcare professionals who transform the health of people worldwide.
Our regionally accredited University is comprised of the College of Nursing and the College of Health Professions. Our College of Nursing offers a Bachelor of Science in Nursing (BSN) degree program at 23 campuses and online post-licensure degree programs and certificates including RN to BSN, RN to MSN, a Master of Science in Nursing (MSN) with six Specialty Tracks, and a Doctor of Nursing Practice (DNP). Our College of Health Professions offers online options with a Master of Public Health degree, Public Health Certificate programs, and a Master of Social Work degree. Learn more about Chamberlain University, part of Adtalem Global Education, at www.chamberlain.edu.
Job Description
Opportunity at a Glance: Do you remember the professor who encouraged you to believe in yourself and in your ability to be the successful nurse professional you are today?  Now you have the opportunity to be that professor at an institution where our mission is to provide extraordinary care for students.  Every day you can create the "a-ha" moment of sudden insight and comprehension that will change a nursing student's life forever. 
As part of our Nursing Faculty, you'll inspire our motivated students to realize their educational and career goals while you enjoy competitive compensation, an extraordinary benefits package that includes up to $50,000 in doctoral program reimbursement, plus strong mentorship programs and numerous opportunities for career growth. From individual instructor support and student-led study groups to diverse clinicals and career networking opportunities, the community shares a common goal: to give each other the care we need to succeed and make a difference by transforming healthcare. 
If you are passionate about nursing and advancing your career through the power of education, we encourage you to apply today. 
Evidence-Based Teaching/ Learning and Master Instruction
Takes responsibility for program outcomes by implementing the College's philosophy, curriculum and course objectives through classroom, online, or clinical teaching, and service to College, community, health system and profession.
Develops curricular/teaching innovations in the annual preparation and revision of all assigned course(s).
Assumes responsibility for all autonomous aspects of individual teaching loads.
Monitors clinical agencies for appropriateness for student clinical experiences and ability to meet clinical course outcomes.
Plans clinical experiences for and provides direct/ indirect supervision and evaluation of nursing students delivering nursing care to an individual or group of individuals.
In cooperation with clinical agencies and university departments, provides oversight for clinical preceptors/mentors for student clinical experiences and coordinates and evaluates those preceptors/mentors.
Provides documented feedback to students on level of performance based on course outcomes.
Provides student remediation within assigned courses.
Communicates up-to-date information about agency/clinical policies, procedures, and expectations.
Posts developed clinical assignments consistent with student's knowledge base, skill competency and learning needs.
Professional Role Model/ Chamberlain University Care
Serves as a positive professional role model for students, assisting in their professional/social development.
Serves as an informal leader, mentor, and role model for other faculty and staff in the areas of customer service, collaboration, communication, excellence and general professionalism.
Mentors new faculty members.
Commitment to Professional Nursing
Participates in professional activities outside the University
Professional Service
Contributes to the development, implementation and evaluation of the programs and the philosophy of the University.
Participates in academic advisement and counseling for an assigned group of students while participating in assessment of potential and real counseling concerns for all students with whom the faculty come into contact.
Contributes to the development and evaluation of student admission, progression, retention and graduation policies within the University.
Provides opportunities for student and graduate evaluation of curriculum and teaching and program effectiveness.
Provides recommendations to the program leader regarding budgetary needs for the University.
A faculty member at the rank of Assistant Professor demonstrates significant leadership within the University by accepting or initiating, as part of the workload, responsibility for activities such as:

Chairing or serving on University committees
Chairing and/ or serving on work groups that contribute to preparation for accreditation visits
Gathering and analyzing data related to course, curriculum and program review to foster continuous quality improvement
Serving as course coordinator, course lead or Subject Matter Expert (SME)
Documenting actions taken in faculty and committee meetings as appropriate 
Nursing Practice Expertise
Demonstrates scholarship through the Scholarship of Teaching, Discovery, Application, or Integration congruent with expectations of assigned rank.
Demonstrates a practice of scholarly teaching characterized by keeping course materials and content current, applying principles of evidence based teaching, participating in and welcoming peer review of teaching, and reflection on one's own teaching.
Completes other duties as assigned.
Qualifications
Qualifications:
Graduate degree in nursing and a doctoral degree either in nursing or field of teaching specialty required
Professional nurse licensure required
Please see state-specific addendum for any additional requirements that may be needed to teach within your designated specialty (link to Online Faculty Licensure Requirements Document).
Maintain current regulatory and practice credentials, when appropriate, based on assignment
Excellent communication skills along with a high level of initiative and prudent judgment
Must meet all compliance requirements as specified in the Faculty Handbook
Minimum 2 years of fulltime teaching experience required
*Education and experience must align with regulations in the state. Complies with the rules and regulations of state authorization agencies, which may include the higher education board and/or licensing board in multiple states.
Teaching Requirements
Minimum 2 years of teaching experience required
Experientially prepared to teach assigned courses
Scholarship Requirements: Demonstrates scholarship congruent with the level of rank.
Activities that would be considered as scholarship have three characteristics. Scholarship must be: 1) made public, 2) open to critical review and evaluation by knowledgeable peers and 3) accessible for exchange and use by others.
The Assistant Professor Faculty member is required to demonstrate at least one example within one of the four following focus areas of professional development and scholarship (detailed examples of each rank are outlined in the faculty handbook for reference).
Scholarship of Discovery
Scholarship of Integration
Scholarship of Practice/Application
Scholarship of Teaching and Learning
Additional Information
In support of the pay transparency laws enacted across the country, the expected annual salary range for this position is between $51,962.03 and $93,918.96. Actual pay will be adjusted based on job-related factors permitted by law, such as experience and training; geographic location; licensure and certifications; market factors; departmental budgets; and responsibility. Our Talent Acquisition Team will be happy to answer any questions you may have, and we look forward to learning more about your salary requirements. The position qualifies for the below benefits.

Adtalem offers a robust suite of benefits including:
Health, dental, vision, life and disability insurance
401k Retirement Program + 6% employer match
Participation in Adtalem's Flexible Time Off (FTO) Policy
12 Paid Holidays

For more information related to our benefits please visit: https://careers.adtalem.com/benefits.
We are proud to be an EEO employer M/F/D/V. At Adtalem, we welcome everyone and have a strong commitment towards diversity and inclusion. We encourage our Colleagues to be their true authentic selves and support laws that prohibit discrimination everywhere we do business. We also maintain a drug-free workplace.