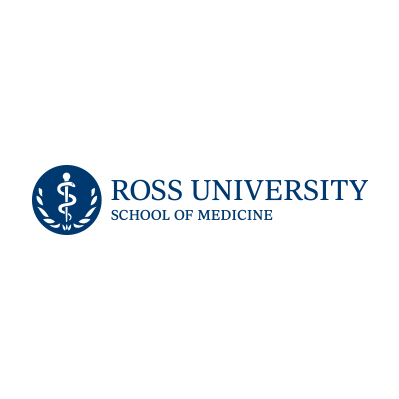 Advisor, Student Care
The Student Care Advisor (SCA) supports the student life cycle, providing first point of contact and relational support to their assigned students. They will be able to provide pro-active care during transitions times, and during the ongoing semester. In addition, they will provide tier 1 service in functional areas including but not limited to academic policy and advising, registration and academic records, student finance, student insurance, as well as compliance tracking for health and immigration documentation. SCA will engage and participate in the design of student development, engagement programming supporting the learning communities and campus experience. The SCA provides excellent care and service to students and works to help assist in the resolution of student issues/problems to promote student retention and overall success.
Responsibilities
General responsibilities 
Conducts and supports programing for proactive student outreach
Develops a supportive relationship with the student centered on care and advocacy with collaboration with RUSM and ATGE Med teams (including but not limited to the RUSM learning communities, faculty, Student Affairs, and ISS).
Responds to student outreach, inquires and utilizes various methods to communicate and follow up with students with a commitment to student care and providing a high quality student experience.
Assist students with general, level-one concerns related to all areas within student experience area and serve as backup when primary staff are unavailable.
Provide support to students who are experiencing an escalated or crisis situations (such as injury, hospitalization, or grieving) which may include hospital visits, check-ins/ well check calls. Collaborates and escalates students to RUSM teams as appropriate for additional assistance (including but not limited to RUSM CARE and Wellness teams).
Provides information regarding resolution to students and other university staff involved in handling the student's issue to ensure closing the loop.
• Supports the collection, review, and processing of student visa documents and health document compliance
Supports students with tier 1 immigration needs for Barbados and the US. Escalating to the immigration Office as needed.
Participates in student activities, including but not limited to answering inquiries for information, participating in prospective student visitation and new student orientations, and contributing to career development activities
Contribute to the updates for the RUSM student resources including the Student Timeline, Student Handbook, FAQs, and student communications; recommend, implement, and where applicable enforce policies and procedures as they relate to the student experience and environment.
Become familiar with and assist with student emergency evacuation protocols.
Assist in the implementation, of programs designed to improve student success and satisfaction, and build an understanding of the resources, polices, and support associated with medical science through clinical sciences
Key metrics include student retention, student satisfaction/ NPS.
Essential Duties and Responsibilities, primary scope oversight in one or more of the following areas:
Academic Policy and advising
Ensure colleagues and faculty are sufficiently trained and updated on academic policies
Coordinate student advising efforts for all students including student's initial transition to university, transition to clinical clerkships; students on academic, leaves, or financial aid probation; including individual or group sessions
Provide support to students in an escalated or crisis situation such as coordinating evacuation services, assisting with access to class materials, advising on leave options, liaising with Accommodations Office, and/or working with other students to provide peer support.
Assist in coordinate pro-active touchpoints to students throughout each semester and help identify strategies for support during times when students need assistance
Registration and Academic Records 
Processes students leaves and withdrawals.
Supports student check-in each term.
Supports student data entry and verification of student profile details including address management, emergency contact details, and contact management.
Student Finance
Liaisons with student finance staff, provide counsel on financial literacy/debt management, ensuring student has comprehensive understanding of finance of their educational plan.
Assists students with understanding financial aid applications and provides other financial aid support services to students.
Liaisons with student finance staff on items preventing or delaying disbursement of financial aid to ensure that students' funding is disbursed during or before the end of the first session.
Supports student account balance collection, liaison with account management staff.
Support inquiries related to student insurance, waiver requirements and any escalation to the ISS team.
Completes other duties as assigned.
Qualifications
To perform this job successfully, an individual must be able to perform each essential duty satisfactorily. Below are the minimum requirements of the education, experience, knowledge, and skills required to competently perform in this position. Reasonable accommodations may be made to enable individuals with disabilities to perform the essential functions.

• Bachelor's degree required;
• Minimum two years of related experience or training required.
• Ability to communicate effectively via telephone, computer and person-person.
• Outstanding customer service skills and attitude.
• Strong organizational skills.
• Must be a self-starter with the ability to multi-task.
• Computer proficiency in Microsoft Office.
EEO
We are proud to be an EEO employer M/F/D/V. At Adtalem, we welcome everyone and have a strong commitment towards diversity and inclusion. We encourage our Colleagues to be their true authentic selves and support laws that prohibit discrimination everywhere we do business. We also maintain a drug-free workplace.